Lavera Organic Face Care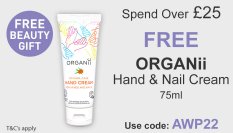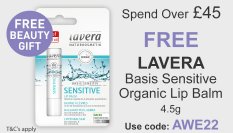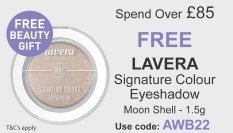 Lavera Organic Face Care
Lavera offers the best in natural and organic face care. If natural, organic and skin friendly ingredients are key, then you have come to the right place. Lavera have developed mild, natural, organic and highly effective formulas for their face care range using a combination of innovative active ingredients and organic plant essences and extracts made in house in Germany. No matter your age or your skin type, Lavera have the solution for you. The Firming range has been specifically designed to help reduce the signs of ageing for skin 30+. The Regenerating range is for skin 45+ to hydrate and help reduce fine lines, wrinkles and pigmentation. For Dry and Mature Skin types, Lavera use Organic Wild Rose in their formulas which is rich in Vitamins A, E and C. For Blemished and Oily skin types, organic mint is the active ingredient to reduce blemishes and redness. For Combination Skin types Organic Calendula is the key ingredient to balance the skin.
Choose a Lavera Face Care product in your daily beauty routine to keep your skin looking fresh and radiant all year round.
Lavera natural and organic face care products are certified by Natrue and do not contain any of the following ingredients: SLS, Phlates, Petroleum, Synthetic Preservatives, Synthetic Aromas, Synthetic Colours and do not test on animals.