Lavera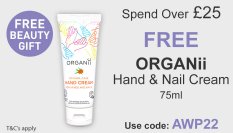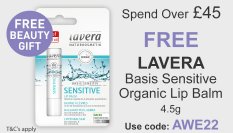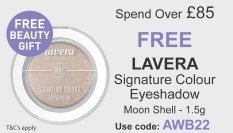 Lavera Natural Cosmetics
Lavera natural cosmetics produces the best effective natural and organic skin care, hair care, body care, make up, sun protection and a dedicated range for men.
Lavera started producing natural and organic products in 1987 and the first product was a Lip Balm made of wool wax. beeswax and olive oil which was very effective on sensitive lips. This was the beginning of a creative and innovative company. Lavera are always creating new and improved natural and organic skincare products to meet the demands of the modern woman and man. Lavera only use natural ingredients and organic ingredients from controlled organic cultivation with respect for people, animals, as well as nature. All lavera products are certified by Natrue and are not tested on animals.
Lavera believes that all natural cosmetics should be as effective as conventional products. Lavera produce products with a focus on people with sensitive skin with the hope that eveyone who uses lavera natural and organic skincare feels comfortable in their skin. Lavera will continue to develop the best natural and organic beauty products with the same quality standard at an affordable price as Lavera natural cosmetics feels that everyone has a right to natural and organic beauty products.
Lavera was awarded the "Green Brand Award" in 2013 and again in 2015. Lavera natural and organic skincare products are made in Germany and many have been certified vegan by the vegan society,
Lavera natural and organic skincare does not contain any of the following ingredients SLS, Phlates, Petroleum, synthetic preservatives, synthetic aromas, synthetic colours, parabens